2

min read
The first feature that needs to be highlighted is the one that was actually unveiled last year and adds another Waze feature to the Google Maps line. Now, instead of just telling you that a particular route has a toll, Google Maps can tell you how much that toll will cost. Using information from the toll provider, and considering the day and time you will get there, Google can tell you all this before you start navigating.
As always, Google will continue to offer a free alternative when it is available, and you can tell the app to avoid tolls by tapping the three-point menu in the upper right corner and turning on the "Avoid tolls" option. Toll prices will be introduced this month on Android and iOS, starting in the US, India, Japan, and Indonesia.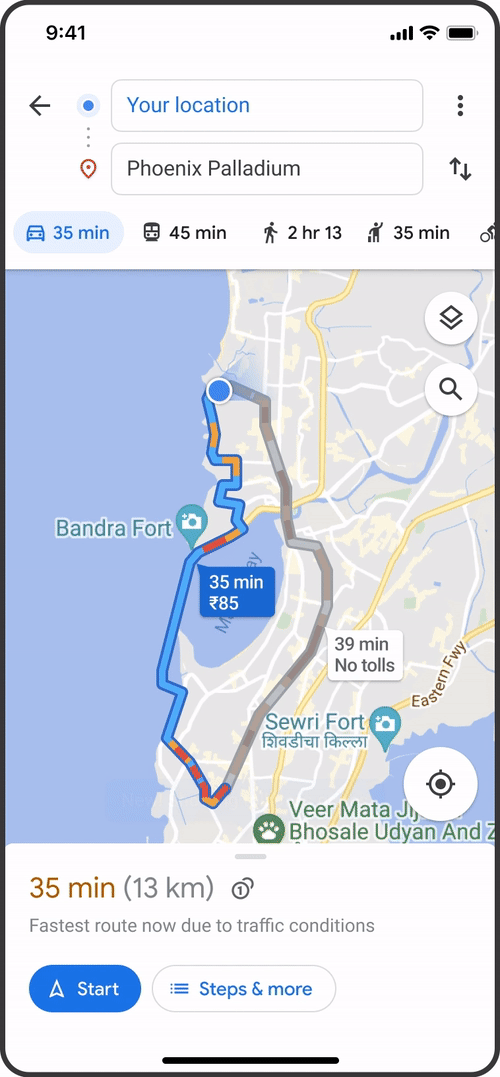 The design of Google Maps will also change over the next week in "selected countries". Simply put, Google will add additional details to maps on all platforms, to make driving in unfamiliar places less stressful. And by all platforms, Google means Android, iOS, Android Auto, and Apple CarPlay. These details include simple things like traffic lights and stop signs, as well as the outlines of buildings and other areas of interest.
Key cities will also get more out of it, with maps showing you the shape and width of the road, any middle or islands along the way, and other details to help you understand what's coming and where your car should be.  
iOS OPTIONS
Finally, iOS users will be able to enjoy a bunch of extra things. This includes the ability to navigate from Apple Watch, plus direct integration with Siri, Spotlight, and the Shortcuts app.
Siri already works with Google Maps, provided you specify that you want to use Google Maps instead of Apple Maps. The specifics of the improvements have not been fully elucidated, but adding shortcuts to the mix should make sharing Siri and Google Maps a little easier.
There are also a few changes to the widgets, including the new Pinned Trip. This name is quite understandable in itself, allowing you to see important details about all the trips you have previously attached to the "Go" tab on the home screen. The Google Maps search widget also shrinks, giving you more room for other things.
All of these iOS updates are now available, so make sure you keep your Google Maps app up to date.  
  READ MORE: